Calvary Way International Fellowship – Pastor Patti Velotta's home church – Calvary Way International is an apostolic ministry center called to send the message of intimacy with Jesus around the world.  We support Pastor Patti as a missionary as she spreads the good news of Immanuel around the world.
---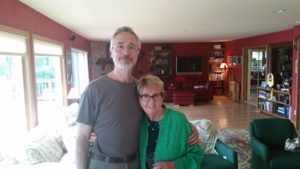 Dr Karl Lehman has a significant amount of content available for free on his websites.  You can download a draft version of his new Immanuel Resource Book here.
Dr Karl's new book Immanuel Approach is now available!  You can order a copy here:
You can also find videos, testimonies and documents that address all facets of the Immanuel Approach at his other websites:
Dr Karl and Pastor Charlotte Lehman's Website – Dr Karl and Charlotte Lehman's research papers
Immanuel Approach – Dr Karl's Website
Outsmarting Yourself – Dr Karl Lehman's book
---
Robert Walter
is one of our Immanuel Practicum Trainers with a gift for teaching he uses all over the world. In addition to offering seminars on Immanuel Prayer, he also offers seminars on Leader Development, Relational Development and Grace for Shame. Contact Robert if you want to arrange for him to offer a seminar in your area. His ministry is called
On God's Trail
.
Click the title to get his free eBook:
If I've Been Forgiven, Why do I Still Feel Bad?
 It's a short, illustrated, and engaging read. Besides revealing one of the most overlooked obstacles to a rich life with Christ, It shows how effective Immanuel Prayer is in short-circuiting the shame in our life.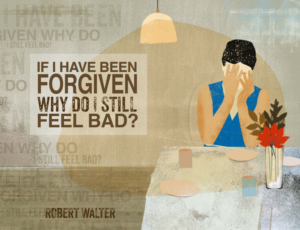 ---
David and Malia McKinney are our Immanuel Practicum leaders in the San Francisco CA area.  You can find their website with information on upcoming events here: